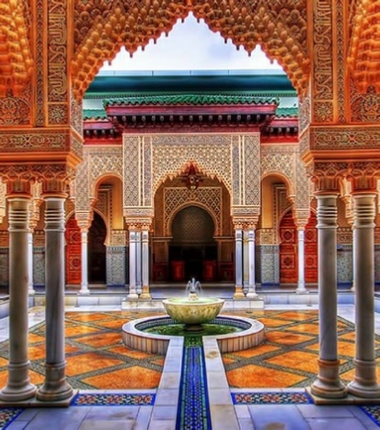 2022 HISTORICAL TOUR OF MARRAKECH WITH MARRAKECH GUIDE
Enjoy this guided tour of the biggest prominent monuments of Marrakech's medina by a trained local guide. Enjoy a fascinating day exploring the inner history of Marrakech's red city. Marrakech, regarded as the imperial city, astounds us with its variety of things to see and discover. Your host will take you to various historical and cultural places on your walking tour.
Our historical excursion will begin in front of the famous twelfth-century Koutoubia mosque, where you will be astounded by the tower, which is a massive sheet of Moorish ornament: scalloped keystone arches, serrated merlons, and many other details that our host will explain with you.
MARRAKECH HISTORICAL TOUR ITINERARY
Marrakech is the kingdom's former capital and depicts Morocco as it once was and still is, retaining all of its ancestral traditions, customs, and way of life. Explore the wonderful architecture and history of its palaces, wander through the medieval Jewish neighborhood, observe vividly colored carpets suspended from roof tops, and breathe in the aroma of spices.
Stop by the archeological site of the KOUTOUBIA mosque and minaret for an insight to Marrakech's history. Visit the famous SAADIAN TOMBS of the 17th century and stroll through the 12th century Kasbah with its food market, bakeries, and tiny lanes via Bab AGNAOU gate. Enter the 19th BAHIA palaces and marvel at the detailed work done by local craftsmen to embellish the magnificent residence created for a powerful VIZIR's Harem by a powerful VIZIR.
WHY YOU WILL ENJOY MARRAKECH HISTORICAL TOUR?
Explore Marrakech's culture by visiting the city's different historic areas.
Your guide provide insightful knowledge as you visit the prominent monuments of Marrakech.
Discover the magnificence of the 19th-century El Bahia Palace and learn about its history.
Discover more about Sultan Ahmad al-Mansur by traveling back in time to the Saadian dynasty.
INCLUDES:
Private transport from your hotel
Experienced guide speaking English
Exploring historical sights
Duration: 4 to 8 hours hours
NOT INCLUDED:
Lunch or soft drinks
Personal expenses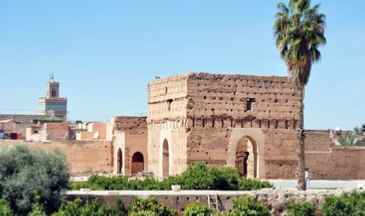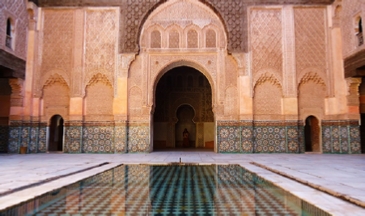 Phone / WhatsApp: +212 666 31 53 60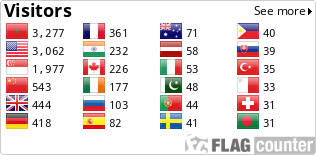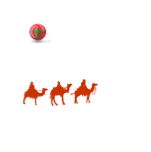 Our private Morocco tours starting from cities Marrakech, Fes, Casablanca, Agadir and Tangier. We also provide private airport transfers and car rentals in Marrakech.





Phone / WhatsApp: +212 666 31 53 60